1 tag
Dan Gilbert: Mao, Mao, Mao, How Do You Like Me?
 This is the exact number of fucks I give about the Hornets. How can this guy manage a check book, let alone an NBA team? Does he ask his accountant to dip into other clients' funds for his benefit? Dan Gilbert, King of Comic Sans, is really making a push to top David Kahn for the "Biggest Joke in the NBA" award. He whines and complains about LeBron James leaving Cleveland...
Could Colts Get Lucky in Draft?
  They're painfully pun-licious! If you don't like puns, don't be a sports fan. Headline makers are going to rip him apart. Anyways, Andrew Luck is in the news. Next week, he plays my USC Trojans in Los Angeles. But this week, he becomes the subject of much draft talk. The highly touted prospect has already kicked off the Luck Sweepstakes, with three winless teams all vying...
1 tag
Marla on Movies: Moneyball, Or How I Learned to...
  'I made baseball as much fun as doing your taxes' Moneyball is an excellent film. You don't need me to tell you that. If you do, then I pity you. This movie has near-universal acclaim; 91% of audiences like it, according to Rotten Tomatoes, and 97% of top critics as well. I've read Moneyball, which is just as great as the film, but I left my copy in Los Angeles, so my...
Al Davis: We Hardly Knew Ye
Rock You Like a Hurricane: The Downfall of the U
Miami is in trouble. No, not that Miami. The University of Miami. The University that has produced outstanding players such as Warren Sapp, Vinny Testaverde, and Michael Irvin can only sit on its hands as the NCAA investigates the allegations in Yahoo! Sports' detailed exposé. Nevin Shapiro, in jail for participating in a near-billion dollar ponzi scheme, told Yahoo! that he had provided...
1 tag
Late Night Musings: Captain America Knows the...
I did not have the pleasure of watching the Dodgers fall to the Phillies tonight. I was too busy watching "Captain America: The First Avenger" for the second time. Why? Because it's a fantastic movie with fantastic pec-er, I mean, people. Yeah, people is what I mean. Even the guy with the goggles under his chin is impressed. But of course, as one who bleeds Dodger blue can...
Family-Friendly Baseball Team Hosts Rap Concert...
The Anaheim Angels of Yorba Linda invited Chris "Ludacris" Bridges to perform for the whitest fans in the baseball world on Saturday. And no, it was not a reading of his part from "Crash." Bring the kiddies, bring the wife… Maybe the Angels brass thought he was that genial fellow from "No Strings Attached." That seems like genuine family fare.
Top Ten Late Additions to the NFL CBA
DeMaurice Smith sees you. DEMAURICE SMITH SEES ALL!!! The new NFL collective bargaining agreement should be agreed upon as early as tomorrow, meaning football is back! But that has me thinking: if this thing is being put together so quickly, does that mean the league and the Players' Union will slip in some last-minute clauses without the other side knowing? So without further ado, I give...
Raiders Follow Palin Platform, Abstain from Vote
  JaMarcus Russell? What could go wrong? BWAHAHAHAHAHAH! Al Davis and the Oakland Raiders chose not to vote in the owners' new CBA agreement, effectively making the result unanimous. What could have been the underlying issue? ESPN says this: On abstaining from the owners' vote, Raiders CEO Amy Trask told NFL.com: "We had profound philosophical differences of a football and...
MLASC Takes Manhattan
  Good luck finding one that works. New York is one crazy town. I visited four of the five burrows (up yours, Staten Island), countless restaurants, and even a few sporting events. I arrived on Wednesday, June 29. Fairly uneventful, just getting settled into my hotel in Queens. I spent a lot of time with relatives. Thursday, I attended the Yankees/Brewers matchup. Aside from CC Sabathia, Mark...
1 tag
Late Night Musings
It's late for me, so shut up. Anyways, I've been thinking about the McCourt situation a bit. Much like what Sax said, every time I meet someone in New York and talk sports, the first thing they ask me is, "What's going on with the Dodgers?" I just sort of shake my head knowingly, grinning and saying, "Yeah, I know, it's getting crazy." This is what...
I forgot I had tumblr
I don't even know what to do with it.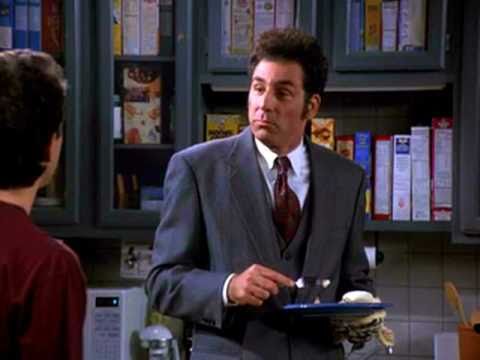 The One Where Shaq Retires
Shaq's history with Los Angeles will be interesting, to say the least. It appears most of the bad blood that accumulated after the trade in '04 has disappeared. Even the Lakers came out and said the Big Aristotle will see #34 hang from Staples' rafters. I'll remember the constant bickering on talk radio about whether or not O'Neal gets his number up there,...
I'm fire, baby.
1 tag
Late Night Musings
Mike Brown is the Lakers' new head coach? Ugh. I'm sure Brown is a nice guy, but really? This is the best man for the job? There's a reason why he couldn't get a coaching position after the Cavs canned him last year. I suppose he can manage egos, albeit with some limits. Remember LeBron's little spat after Cleveland was booted by the Magic? I hope there's...
1 tag
Late Night Musings
I did not ascend into heaven. I really thought all that clean living would have punched me a ticket on the blue line to the afterlife, but alas, it was not to be. Not that I'm complaining. At least I can see Justin Timberlake on SNL. They usually have good stuff for him, though it wouldn't kill them to use the same amount of energy spent on JT on other hosts. Seriously, Ed Helms got...
1 tag
Late Night Musings
The Office was hit-and-miss. I loved James Spader, Catherine Tate, Warren Buffett, and Jim Carrey. Carrey and Buffett were wasted; I think they had a minute of screen time combined. However, they made it work. I kept waiting through the episode thinking, "When is Jim Carrey coming in?" Nice turn of events, making him the finger lakes guy. Did not see that coming. Unfortunately,...
Youth in Revolt
These guys are the future of the NBA. Young, dynamic, unselfish, intelligent basketball players. I can see Durant and Rose meeting each other more than once in the Finals during their careers.
Trouble at SoSG HQ!
From Jason, commenter extraordinaire at SoSG: The Dodgers are losing because SoSG Sax is distracted. Sax is distracted by ads. We can't say which ads exactly and Sax won't elaborate. As a "journalist" imitating Simers' "style," I have to ask myself, "What is Sax's problem with banner ads?" Perhaps, like me, he is angry that the ads...
1 tag
Late Night Musings
Googling "TJ Simers sucks" gives you 22,100 results. Googling "TJ Simers dick" gives you 22,600 results. Googling "TJ Simers asshole" gives you 28,300 results. That's the magic of Page 2.
Why I want the Bulls to win it all
I like Derrick Rose. He's the most dynamic player in the NBA, and he will likely lead the new vanguard of superstars for the next decade Phil Jackson coached them. Michael Jordan played for them. It would mean both Miami and Dallas would lose at some point. It would screw Colin Cowherd so hard. He's been railing against Rose, saying he's a poor teammate and a crappy...
Source: Lakers eye Mike Dunleavy →
I highly doubt anyone in Laker Land wants Dunleavy as head coach.
After Phil
I'm going to have to side with Brian Shaw on this. Unless Coach K suddenly decides he's up for the big leagues, Shaw's the best man for the job. Has a rapport with Kobe and Fisher, understands the triangle offense, knows how the team, both on and off the court, operates. Rick Adelman's a nice coach for Houston, but I don't think he would work well with the egos in Los...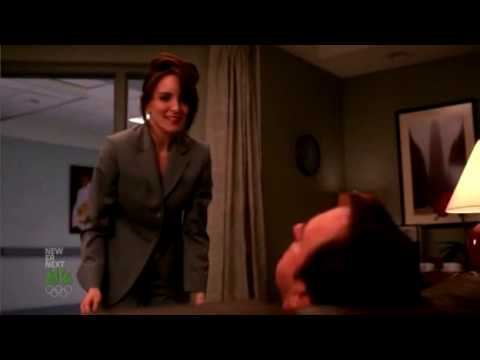 So then what? →
It's easy to say the Lakers should retool the entire team and become younger and faster. It's harder to say just what exactly those moves are. C'mon, A. Smith, you can do better than this.
Don't look back, Lakers. Keep playing hard.
It's been fun, Phil. You led the team through the good and the bad, the crazy and the sane, the wins and the losses. Here's to you, PJ. Too bad you couldn't ride off into the sunset with another 3-peat under your belt, but there's nothing wrong with 11. Also, fuck you, Odom and Bynum. You guys need to man up.
"Minions. You know who works for me in my central office? White collar criminals...."
– - The Devil (Reaper)
Aaron Miles and I
MLASC: Hey, aren't you Aaron Miles?
Miles: Yes, I am!
MLASC: FUCK YOU, AARON MILES.
What do the Lakers do now?
I don't know about Dwight Howard. Bynum's certainly not the problem with this team. Maybe they can swing a trade for a competent small forward.
Zen What Now?
I have never seen Phil get so pissed during a game.
I for one welcome our new Navy SEAL overlords